The 2018 June Milestone online report form is open, closing on Friday 29th June 2018.  
'NGATI WHAKAUE IHO AKE'
HE PANUI
The Ngati Whakaue Education Endowment Board is pleased to offer scholarships totaling $40,000.00 to 
Post Graduate Tertiary Students in 2018
2018 Postgraduate online application form is now open

Closing date:  Friday 20th July 2018
Sudima Hotel has announced its Ngati Whakaue Scholarship recipient and Corporate Traineeship Programme candidates for 2018.
The 2018 scholarship recipient is Evan Brown, 17, who will move from Gisborne back to his hometown of Rotorua for the opportunity.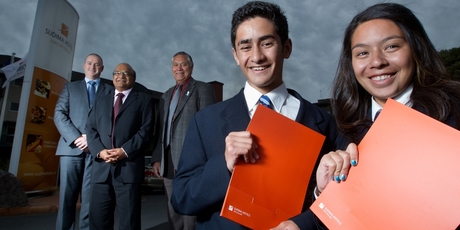 The Endowment and Sudima Hotels have launched a joint scholarship to assist Ngati Whakaue descendants to obtain employment and training positions with Sudima Hotels and obtain qualifications in various hospitality areas. Read More