The Ngati Whakaue Education Endowment Trust Board in conjunction with Toi Ohomai and MDA Experiences are proud to support the Ngati Whakaue Education Endowment Adventure Tourism Scholarship Programme.

The scholarship is currently on HOLD pending further interest for Semester 2,2020.  For further information please  CLICK HERE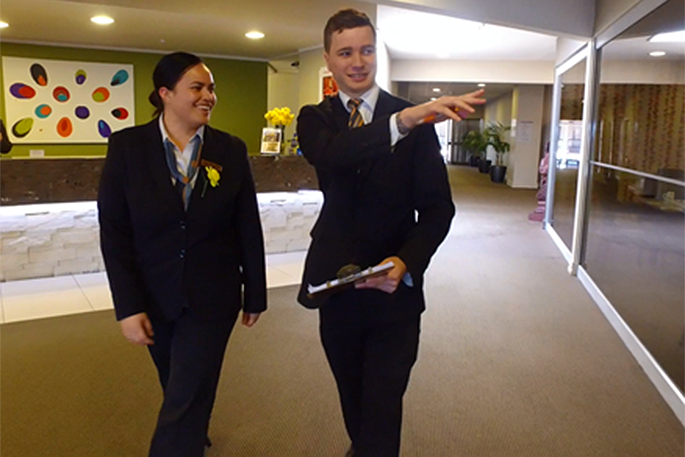 Awatere Douglas with another staff member at Sudima Lake Rotorua.
Article Courtesy of Sunlive.
A successful young Rotorua man is calling for fellow young Maori to follow in his footsteps and consider a career in the city's booming tourism industry.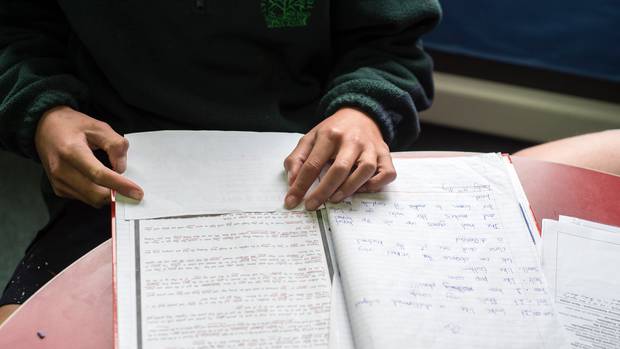 Image courtesy of RECT
July 2019 

Rotorua Primary School pupils Elodie Lines, 7, Cassis Sosaia, 7, and Xavian Sosaia, 9, with Rotorua Trust chairman Stewart Edward (left) and Ngāti Whakaue Education Endowment Trust chairman Malcolm Short. Photo / Supplied
A joint venture between Rotorua Trust and the Ngāti Whakaue Education Endowment Trust will see an extra $250,000 supporting programmes to help literacy and numeracy across the Rotorua district.