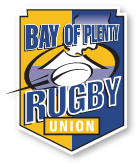 Ngati Whakaue Education Endowment and Bay of Plenty Rugby Union are proud to announce this joint initiative.
Purpose:  To support the education benefits of rugby participation by Ngati Whakaue
Description:  NWEE-BOPRU grants programme will benefit Ngati Whakaue by:
1.  Assist in providing pathways that retain young talent in our region
2.  Raise profile of young Maori being successful in both education and sport
3.  Improve health of Maori youth through participation in sport
4.  Assist in growing future leaders
5.  Strengthen our clubs that are focal points for the community


Five Scholarships are available to Ngati Whakaue and application is on a first in first served basis. 
Successful applicants will enrol with the Bay of Plenty Rugby Union 2 year development programme. 
Applicants will be required to pay 100% of the annual enrolment fee $1,000 ($2,000 over 2 years) and upon successful progress 75% of their fee will be refunded [each year] to them by NWEETB.  A report will be provided by BOPRU.  
Applications close on XXXXX  
»LINK to application form
Application must be made on the official form.  Please print from the link above, or copies are available from NWEETB office.
 Link to policy document